We are a full service custom frame shop offering the local community of Clinton, MA, and surrounding towns high quality framing, excellent service and fair prices. We carry a wide array of frame moldings from a variety of suppliers (Decor, Larson Juhl, Don Mar, and more), and mats from Crescent, Bainbridge, Peterboro and Rising.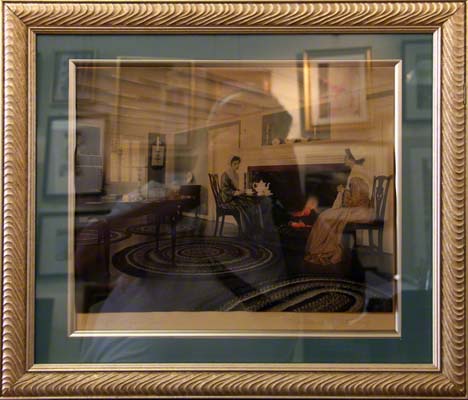 We carry a range of "readymade" frames made of the same quality moldings we use in our custom frames. Because they are preassembled at standard sizes, you save money.
We frame to archival standards, meaning that we only use acid-free materials, and all our frames are sealed against dust and moisture. We offer glass and acrylic glazing with UV protection, and plain glass and acrylic if you prefer.
""We love our new family portraits! Thanks, Rachel: Great job in the studio. Thanks, Stephen, for the custom framing. Gave away 2 framed family portraits to the grandparents this past weekend. They loved them. :)" – Kathy Tamburri. "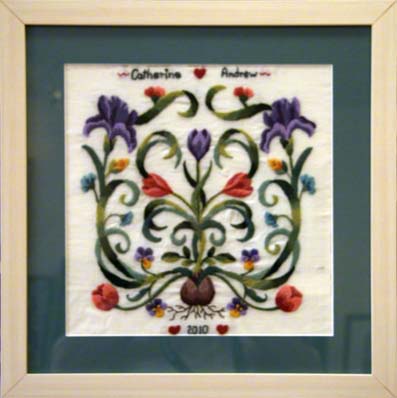 You will get our undivided attention during the design process, insuring that you get a result that works for your piece, that fits in the environment it will occupy, and that suits your budget. We will never pressure you into a choice, and there's no obligation to order.
""We've used their services several times now. They are more helpful than I imagined, easy too work with and their prices are reasonable. We'll continue to use them for all our art/framing needs. Definitely a community gem." – Cathy Grayzel"
No job is too small or too big. We offer a number of ways to keep the price down while providing a quality result. Likewise, we can give your project those special extras: custom fabric mats, fillets, multiple openings, shadowboxes, oval frames, and more.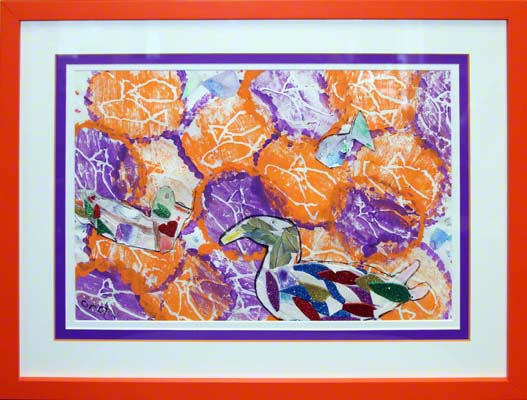 Give us a call or stop in to discuss your next framing project. Again, there is no pressure and we would love to work with you to create something special.
""We are new to the area. Sheryll & Steve were recommended to us by our neighbors. We brought them two prints that needed matting. Our son-in-law was making the frame. They worked with me to help decide on the best matting choices that would help the prints "pop". Once the frames were completed, we brought them in and Steve assembled it all. They offer attention to detail, quality workmanship, and they were great to work with. I would definitely recommend them!" – Sue Scarlett. "
Collins Artworks • (978) 368-3300 • collinsartworks@comcast.net
Copyright © Collins Artworks Art Center 2006-2023; All rights reserved.