We are currently closed for the Thanksgiving day weekend and will reopen Tuesday, November 29 for normal hours.
Happy Thanksgiving!
Our Saturday Kids Art Discovery classes are running! And our Summer Art Camp is scheduled for the first week of August. For more information and to register, click on one of the products below.
NEW! As an alternative to the printing price lists we used to post on the printing page, you can now use our new, handy price calculator. For now, it just calculates the price for a print at different sizes, margins and on different media. In the future, we plan to integrate it with our print product pages. Enjoy!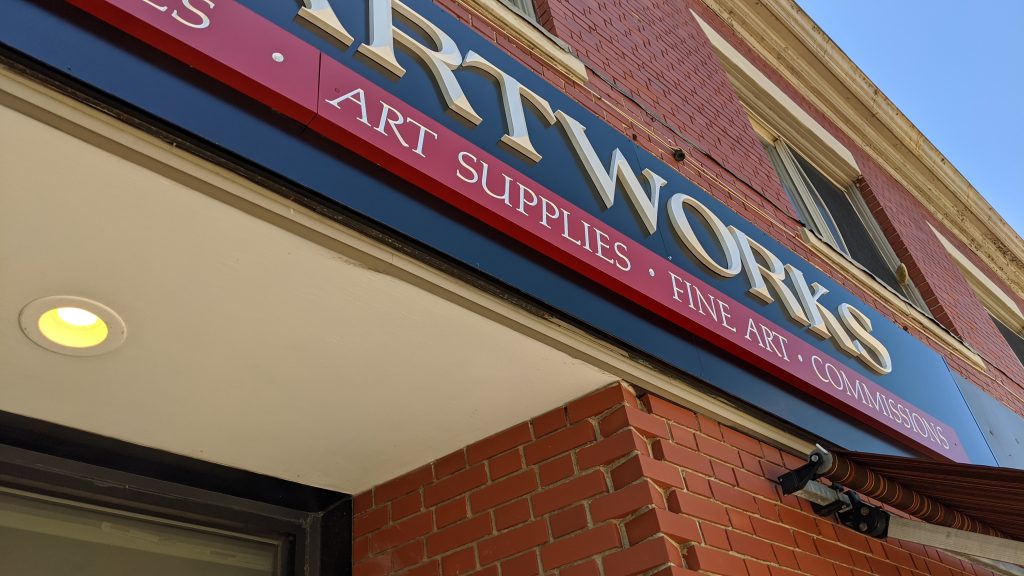 A Note on Who We Are and What We Do
We (Sherry and Steve Collins) founded Collins Artworks in Clinton, Massachusetts, with a vision of promoting the fine arts by offering a suite of art-related products and services to the community. Our gallery carries original works of art, along with prints and cards. We can make custom prints of most of the paintings that we offer.
We are also a full service custom frame shop, specializing in archival quality picture framing, canvas stretching, and related services. We also carry framing supplies at great prices.
""This is a fantastic family business. Nice to have a great place so close to home that does impeccable work for a reasonable price. I have had four pieces of artwork framed here now, and every job is done perfectly. It seems like a great place for kids parties too!" – Cathy Grayzel"
We can create high quality reproductions of your fine art, photos, and other items. We specialize in fine art reproductions (giclée), and can create restored prints of damaged and faded artwork and photos.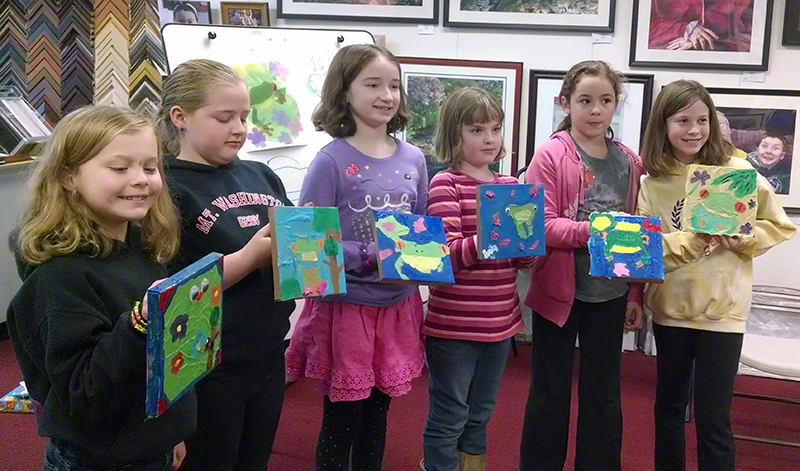 Our kids art classes are a great after school and Saturday activity, building self-esteem through the joy of creativity. And our adult classes and workshops cover a range of media for students at all skill levels.
We carry a growing selection of art supplies at steep discounts and can special order anything we don't have in stock.
We also offer graphic design, and take painting commissions.
In everything we do, we are committed to giving you uncompromising quality, a great price, and true customer service, the traditional hallmarks of a local, small business.
""I have a couple of my recent paintings on view at Collins Artworks Art Center in Clinton, MA. I've worked with them (Sheryll and Steve) since 2007 and they've sold a number of my works over the years. I can highly recommend them for framing, giclees, original art, etc. So if you're in the vicinity, check them out! — with Collins Artworks." – Scott Niemi. "
Our Location
Our Hours
Collins Artworks
72A High Street
Clinton, MA 01510
(978) 368-3300
collinsartworks@comcast.net
Sunday: Closed
Monday: Closed
Tuesday: 10 AM – 5 PM
Wednesday: 10 AM – 5 PM
Thursday: 10 AM – 5 PM
Friday: 10 AM – 5 PM
Saturday: 10 AM – 5 PM
Collins Artworks • 72A High St. Clinton, MA • (978) 368-3300 • collinsartworks@comcast.net
Copyright © Collins Artworks Art Center 2006-2022; All rights reserved.