Online Galleries:
We at Collins Artworks offer our institutional and individual customers quality, affordable fine art in a variety of media, styles and subjects. We offer original and commissioned fine art and giclee reproductions at virtually any size. As a custom frame and print shop, we have the capacity to turn your ideas into finished products ready for display. We work closely with you to provide high quality, relevant artwork for your consideration. If you are looking for artwork for your home or office, we will work closely with you to find what you're looking for. Whether you are a consultant working on a sizable project with a corporate client or a casual shopper looking for a print or a card, you will benefit from our full commitment to your objectives. "We offer friendly service, the highest quality and great prices on all that we do."
Commissions:
In addition to carrying original fine art and prints, we accept commissions to paint portraits, landscapes or other works per your specifications. Meet with us to discuss what you have in mind.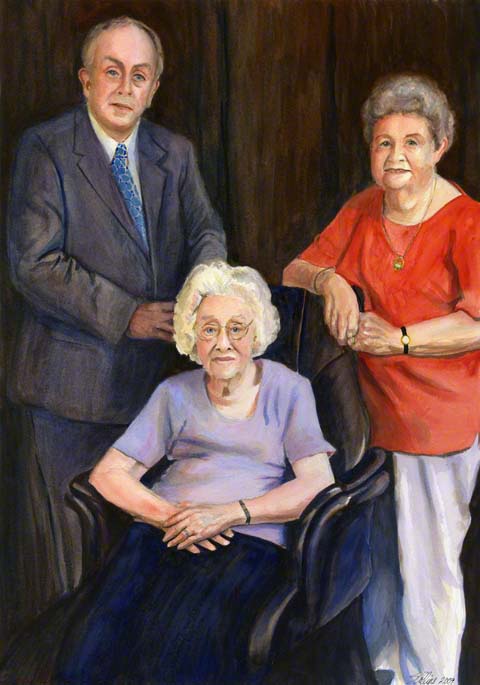 Commissioned portrait for the Clinton Council on Aging by Stephen Collins
Graphic Design Services:
If you need a new logo, brochure, business card, poster, or other graphic design work, let one of our graphic designers work with you to create just what you need. Call us or come to the gallery to discuss your requirements. We use professional designers and our rates are attractive.
Collins Artworks • (978) 368-3300 • collinsartworks@comcast.net
Copyright © Collins Artworks Art Center 2006-2023; All rights reserved.