We offer high quality reproductions of antique maps of Clinton & Ireland. You can buy the maps at our gallery in Clinton, MA, at Tinker's Cart, also in Clinton, MA, or on this page (see form below). For a limited time, if you buy your map, we will give you 20% off the purchase of a frame. Each map is printed on high quality archival mat paper using the same fine art reproduction process we use for our giclee prints.
IMPORTANT: These are high quality reproductions of antique maps and are NOT original antique maps.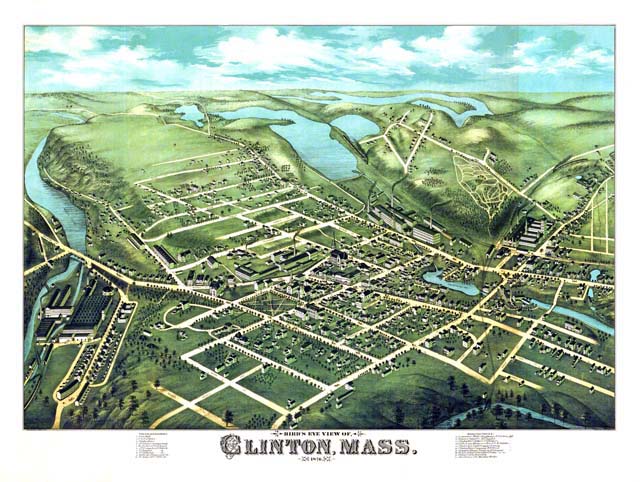 The map of Clinton, originating in 1876, is a wonderful "aerial" view of the town, showing most of the buildings that were present at the time, along with a view of the area that later became the Wachusett Reservoir.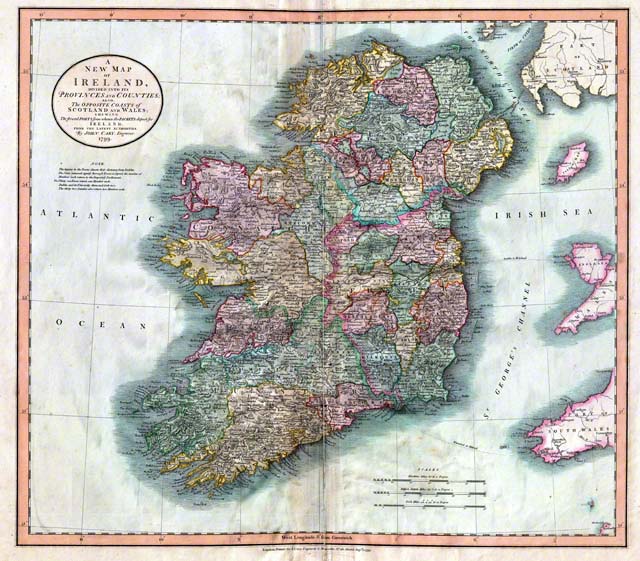 The map of Ireland, originally published by John Cary in 1799, is a beautifully detailed map of the Emerald Isle, showing all provinces and counties.
We hope to add additional maps soon. If you're looking for a map of a specific location (country, state, city or town), give us a call. Also, if you would like a custom size or choice of paper (or canvas) for your prints, call us to get a price; we do all our own printing, so we can create the print that you want.
Collins Artworks • 72A High St. Clinton, MA • (978) 368-3300 • collinsartworks@comcast.net
Copyright © Collins Artworks Art Center 2006-2022; All rights reserved.